Periodically, we host a variety of specialty events, groups, trainings, and workshops. Check back or sign up for our newsletter to stay current with our offerings!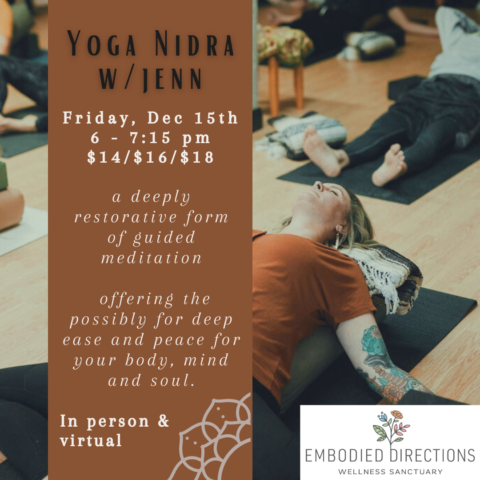 Join us for a special Yoga Nidra (guided meditation) practice with Jenn V!
Friday, December 15th from 6 – 7:15 pm
attend by tiered pricing of $14 / $16 / $18
Yoga Nidra, a deeply restorative form of guided meditation, is a lovely way to round out your week! You can expect evening of trauma-informed guided relaxation and restoration. This practice offers the possibly for deep ease and peace for your body, mind and soul.